Lake Macquarie City Council has welcomed a $10 million Federal Government funding commitment towards the expansion of the Hunter Sports Centre at Glendale.
The Building Better Regions funding will allow Council to proceed with a long-planned $25.7 million expansion of the premier sports venue that will nurture the athletes of tomorrow, drive event tourism, and support the sporting community.
Mayor of Lake Macquarie, Kay Fraser joined the Deputy Prime Minister and Minister for Infrastructure, Transport and Regional Development, Barnaby Joyce at Hunter Sports Centre last week for the official announcement of the grant.
"This is exciting news for our city that will bring more major events to Lake Macquarie and our region and provide state-of-the-art facilities for the benefit of our community," Kay said.
"Through this partnership with the Federal Government, Council will deliver a multi-purpose, world-class sporting facility supporting a diverse range of activities."
Key features of the shovel-ready project, which has DA-approval from the Regional Planning Panel, include the following:
4,505 m2 expansion
Athletics track improvements (potential World Athletics Class 1 classification)
New community, meeting, and function rooms
Improved health, fitness, and treatment facilities
The expansion will also improve site access and safety, provide additional car and bus parking, and a new signalised pedestrian crossing.
The expansion is set to boost annual visitation to the Hunter Sports Centre by 80,000, bringing an expected 260,000 visitors a year, with flow-on benefits to the local economy of more than $16 million.
The project will create more than 100 direct and indirect jobs during the construction phase.
Kay said the expansion would boost the Hunter Sports Centre's standing as one of the region's premier sporting precincts, complementing other sporting facilities across the Hunter and Central Coast.
"This will better position the city and region to bid for major state, national and international events such as the 2022 Australian Deaf Games, which Lake Macquarie will co-host with Newcastle next year," she said.
"Staying active and engaged in community sport is so important to council and our community – particularly as our community recovers from the economic and wellbeing impacts of COVID-19."
Council will release a tender for construction of the extension in the new year.
The Hunter Sports Centre expansion was one of three Lake Macquarie City Council projects funded through round five of the Building Better Regions Fund.
Council also received $85,000 towards the extension of the Creative LAKE Art Trail and $40,000 to part-fund a study that will forecast demand for jobs, housing, and services in the growing Morisset area, facilitating the development of an economic action plan.
IMAGE | Athletes Rose Davies (2021 Tokyo Olympics participant, 5,000m) and Nick Moroney (7x national high jump champion and Commonwealth Games finalist, member of Hunter Sports Centre Advisory Board), alongside Mayor of Lake Macquarie, Kay Fraser and Deputy Prime Minister and Minister for Infrastructure, Transport and Regional Development, Barnaby Joyce.
Company Snapshot | Lake Macquarie City Council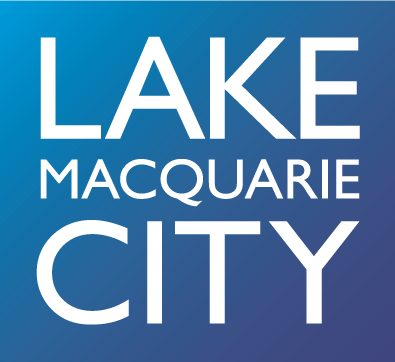 Lake Macquarie is the fastest growing city in the Hunter, and one of the largest cities in New South Wales. Lake Macquarie Council is the Local Government area comprising of the town centres of Belmont, Cardiff, Charlestown, Glendale, Morisset, Mount Hutton, Swansea, Toronto and Warners Bay.
Comments