After a global pandemic resulted in the cancellation of the 36th Surfest event, organisers were excited to kickstart the 2022 Surfest Women's Pro Crowd funding initiative last week.
Each year, local businesses are invited to sponsor a female surfer in the Women's Pro event and this year the response has been overwhelming.
Surfest Coordinator, Warren Smith said that despite the hardships of the previous year it has been great to see people take a strong interest in this initiative.
"Last year was certainly tough on everyone, including local businesses, so it is incredible to see just how many people have put their hand up to support our crowd funding initiative for 2022," he said.
Due to COVID-19 constraints, there is currently 64 female surfers competing in the Women's Pro event in 2022.
This meant 65 organisations and individuals had the opportunity to become a crowd funder, and after last week's event, spaces are already filled.
"Having a fully subscribed crowd funding pool for 2022 highlights the incredible support we continually receive from local businesses to ensure this event can go ahead," he said.
"In the hope that restrictions continue to ease, we are now waitlisting other businesses who want to get on board the crowd funding initiative."
Surfest Women's Pro 2020 was the first year female surfers were given the same prize money as the men and Surfest 2022 will be no different.
"Each of the 65 businesses have again contributed $1,750 to support the event, allowing the young female surfers to receive equal prize money to their male contemporaries," he said.
One of the 65 organisations will be drawn from the hat at an event later this year and will be named as the Naming Right Sponsor of the event.
Organisations who draw the top four place winners will also receive a cash prize.
"After the response we received at our launch Wednesday night from our business community, we are ready to bring an even better Surfest Women's Pro in 2022," Warren concluded.
IMAGE | Surfest Coordinator, Warren Smith and Surfest Women's Pro crowdfunding pioneer, Colin Law (left-right).
Company Snapshot | Surfest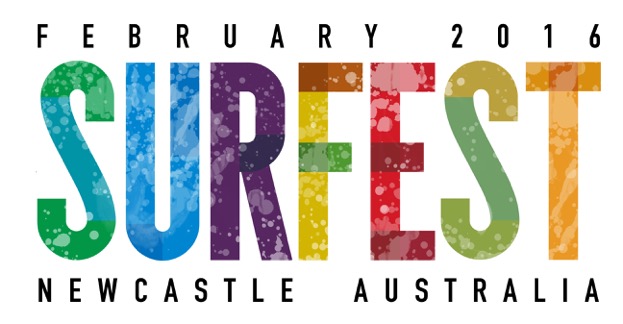 Surfest originated in 1985 when Newcastle's movers and shakers were desperately trying to banish the city's grime-ridden industrial image and showcase the unheralded beauty of Newcastle beaches and surf breaks, Those visionaries developed the BHP Steel International Surfest's first incarnation and the richest professional surfing event in the world at that time.
Surfest has since become Australia's largest surfing festival.
Comments