Winners for the 2013 Lake Macquarie Business Excellence Awards were announced at the Awards Gala Dinner on Saturday, 20 July 2013.
Organised by the Business Growth Centre, winners were named across 13 categories focusing on areas such as branding and marketing, business systems, exporting, workforce training and development, customer service, innovation, entrepreneurship and sustainability.
Three major award winners were also recognised for their contribution to the Lake Macquarie Community as individuals and businesses.
Business Growth Centre Manager, Brett Gleeson said he was extremely pleased with the results.
"In its second year, the Awards have demonstrated that there are many businesses in Lake Macquarie who aspire to and have achieved excellence," Brett said.
"The Gala Dinner is a celebration of these achievements and it was certainly pleasing to see so many business people come together to support their colleagues."
"The winners represent a range of business sizes, from small businesses like Triple CN to larger sized businesses like Umwelt and Dywidag. These awards demonstrate that smaller business can compete with bigger businesses because the Award categories are structured around business functions."
Winners took home a share of a $64,000 prize pool which included advertising packages from 2HD and Newcastle Herald, cash contributions from Delta Electricity and Auscoal Super, specialised services, advice and coaching from businesses including Jonesci High Performance, Turnbull Hill Lawyers, PDH Accounting Services, Oz Spectrum Success Coaching, Aurora Training & Professional Services, Crosbie Warren & Sinclair, Evolution Business Advisers and the Business Growth Centre as well as an accommodation package from Caves Beachside Resort.
The winners are as follows:
Excellence in Branding & Marketing
ATUNE Health Centres, Warners Bay
Excellence in Sustainable Business Practices
Umwelt, Teralba
Excellence in Business Systems
JSA Group, Charlestown
Umwelt, Teralba
Excellence in Art & Cultural Innovation
ArtEvents Training & Development, Morisset
Excellence in Workforce Training & Development
Evolution Business Advisors, Warners Bay
Excellence in Entrepreneurship
Heidi Alexandra Pollard, Warners Bay
Excellence in Customer Service (by the whole business)
Chemistworks, Glendale
Excellence in Customer Service (by individual employee)
Noel Smith, Toronto Workers Club, Toronto
Dywidag Systems International (DSI), Bennetts Green
Excellence in Not For Profit or Charity
Anglican Care, Booragul
Excellence in New Business Commencement
Triple CN Nursing Agency, Gateshead
Excellence in Young Entrepreneurship
Brooke Little, Care For You Staffing
Young Business Person of the Year
Josh Jeffress, Design Anthology, Gateshead
Business Person of the Year
Robert Kemmis, Mandalong
Umwelt, Teralba
Pictured L-R Paul Stephenson, Dywidag Systems International (DSI), Usman Bhatti, Evolution Business Advisers, Peter Jamieson, Umwelt, Sush Wagner, Triple CN Nursing Agency
Company Snapshot | Lake Macquarie City Council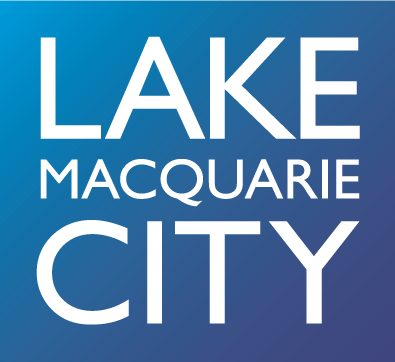 Lake Macquarie is the fastest growing city in the Hunter, and one of the largest cities in New South Wales. Lake Macquarie Council is the Local Government area comprising of the town centres of Belmont, Cardiff, Charlestown, Glendale, Morisset, Mount Hutton, Swansea, Toronto and Warners Bay.
Comments