Warners Bay-based SAPHI took out Business of the Year at this year's Lake Mac Business Excellence Awards, recognising growth and entrepreneurship and celebrating corporate success across the city.
The company was one of 13 winners at the gala awards evening, held at Belmont 16s on Friday, 29 July 2022.
Lake Macquarie Mayor Kay Fraser, who sat on the judging panel said almost 100 companies and individual workers entered this year's awards.
"The finalists we selected this year really demonstrated the diversity and strength of business in Lake Macquarie," Kay said.
"We had everything from air-conditioning installers to occupational therapists, and child-care centres to coffee cruisers."
Kay said SAPHI, which also took out the Excellence in Sustainability category, stood out for its innovation, commitment to circular economy practices, and its rapid growth.
Since it was founded just five years ago, the company has grown to take on major clients in Australia and overseas and has played a key part in Australia's largest smart green infrastructure project in Sydney Olympic Park.
"I think we were all particularly impressed with how they've been able to grow their business during COVID, working hard to attract very significant clients and build community support," Kay said.
SAPHI Software Engineer, Abigail Hall said it was an honour to be recognised.
"It's a real testimony to all the hard work the team has put in," Abigail said.
"We do countless hours, countless days with different clients to bring innovation into the Lake Macquarie area, and this is wonderful recognition of that."
It was a triple win for the company, with Founding Partner and Director, Cameron Owen also taking out the Outstanding Young Business Leader category.
Dance4Wellbeing, offering dance sessions for over-55s and people with disability, won the Excellence in Diversity and Inclusion category, while neighbourhood centre Swansea Community Cottage was named the city's most outstanding community organisation for 2022.
It was a case of lightning striking twice for private speech pathology company A Growing Understanding, which first won a Lake Mac Business Excellence Award in 2018.
Back then, the company had only three employees, and was recognised in the Start Up Superstar category.
The ceremony saw the company return to the podium, this time in the Excellence in Large Business category after growing to employ more than 40 people and opening a new clinic to meet burgeoning demand.
Lake Macquarie City Council CEO, Morven Cameron congratulated all entrants, finalists and winners, and the city's business community more broadly.
"We're home to more than 13,000 active businesses, and many have had to overcome some monumental challenges over the past two years," Morven said.
"But despite those challenges, we are in the midst of a generational change. We're emerging as a true regional powerhouse, and a very real alternative to major metropolitan areas when it comes to business and commercial investment."
Winners from 11 of the evening's award categories will now vie for victory at the upcoming Hunter Business Awards.
The full list of award winners can be found here:
| | |
| --- | --- |
|  CATEGORY | WINNER |
| Business of the Year | SAPHI |
| Outstanding Employee | Jordan Farrelly, A Growing Understanding |
| Outstanding Young Business Leader (18-35 years) | Cameron Owen, SAPHI |
| Outstanding Business Leader (36 years and over) | Michelle Kent, Kent Conveyancing |
| Excellence in Tourism and Hospitality | Mischief Kitchen |
| Employer of Choice | Lake Group Strata |
| Excellence in Innovation | The Blue Tribe Company |
| Excellence in Sustainability | SAPHI |
| Outstanding Community Organisation | Swansea Community Cottage Inc |
| Outstanding Start-Up | Jaegersoft |
| Excellence in Diversity and Inclusion | Dance4wellbeing |
| Excellence in Micro Business | Adventures in Speech Pathology |
| Excellence in Small Business | Salon Ten |
| Excellence in Large Business | A Growing Understanding |
IMAGE | CEO Morven Cameron, winners from SAPHI and Mayor Kay Fraser (left-right).
Company Snapshot | Lake Macquarie City Council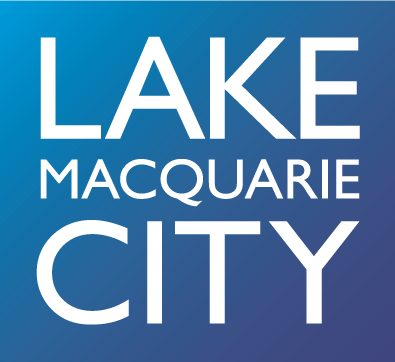 Lake Macquarie is the fastest growing city in the Hunter, and one of the largest cities in New South Wales. Lake Macquarie Council is the Local Government area comprising of the town centres of Belmont, Cardiff, Charlestown, Glendale, Morisset, Mount Hutton, Swansea, Toronto and Warners Bay.
Comments