In a world first, 73 contributions of at least $1,650 by businesses in the Newcastle region have ensured the 2016 Surfest has crowd-surfed its way to securing many of the best female surfers on the planet.
That innovative approach yesterday saw Taggart Business Advisors win the naming rights to the 2016 World Surf League's 6000 point Qualifying Series womens' event scheduled for Merewether beach next February.
"We've crowd-funded during the past three decades, but never quite like this," Surfest founder, Warren Smith, said.
Smith told more than 140 people from the Hunter business community at a breakfast gathering at the Marina Views Function Centre that being at the helm of the Newcastle's only annual international sporting event relied on the generosity of local businesses to ensure a top-level sporting spectacle. The breakfast featured key figures from the Newcastle community who spoke about the need for businesses to embrace innovation.
Taggart Business Advisors was the business that was drawn from a barrel by 2009 Surfest champion Philippa Anderson.
Taggart Business Advisors owner, Ross Taggart, who is also Hunter Business Chamber President and Treasurer and a 45-year life member of Merewether Surf Life Saving Club, said it was a bit of a shock to be drawn as the winners.
"I couldn't make the breakfast because I had a Hunter Business Chamber commitment, so when I found out our firm won it was just totally out of the blue," Ross said.
"I know Warren and have a great relationship with the Merewether Surfboard Club, and I generally have a hard time saying 'no'," he added.
The crowd-funding idea was the brainchild of the Commonwealth Bank's Business Banking Manager, Colin Law.
Colin said he has always been keen to get behind Surfest.
"Last year I saw Warren get really emotional when thanking his long-time backer Kim Burton from Maitland and Port Stephens Toyota for continually digging into his own pocket to ensure there was a women's competition at Surfest in 2015," Colin said.
Burton Toyota has invested almost $1.5m in Surfest during a close relationship, stretching back some 15 years.
"It was really about understanding the region and realising Kim couldn't fund everything at Surfest. If we wanted to see the best women surfers in the world we needed to be smart and innovative," Colin said.
"While it was evident that just one business mightn't be able to stump up alone, what if a whole lot of businesses from the region chipped in? And so it was about solving a problem through a different lens. And providing all businesses who contributed with the opportunity to win naming rights was seen as a great reward for a great contribution."
The World Surf League's Australasian Tour Manager Will Hayden-Smith said that not saying 'no' was exactly why this innovative approach to staging a professional surfing competition was a runaway success with the business community in Newcastle.
"World Surf League management are thrilled at the success of this initiative. It's that sense of community connectivity in Newcastle that makes the area stand out in our view. There's few contests in the world that have enjoyed the longevity that Surfest has had and it's clear the event enjoys a special place in the social and sporting fabric of New South Wales," Will said.
"This is a fantastic experiment, but I am not sure this approach could be replicated elsewhere. And that's because there's not many communities that are as tight-knit as Newcastle."
The biggest individual contributor to the fundraising campaign was the Hunter Cataract and Eye Centre based in Charlestown. That organisation contributed just over $13,000.
While they didn't win naming rights, they will join all the other contributors at an official event with the athletes and a cocktail function during the 2016 Surfest.
When asked what the Surfest womens' event is to be called, Ross said he is "not certain yet."
"I'm still shocked that we won. I'll talk with Warren and sort that out the name over the next week," he laughed.
Image | Kim Burton (Maitland and Port Stephens Toyota), Will Hayden-Smith (World Surf League), Colin Law (Commonwealth Bank), Kylie Diehm (Taggart Business Advisors), Philippa Anderson (2009 Surfest champ), Warren Smith (Surfest), Brett Lavaring (Enigma).
Image courtesy of Throwing Buckets
Company Snapshot | Surfest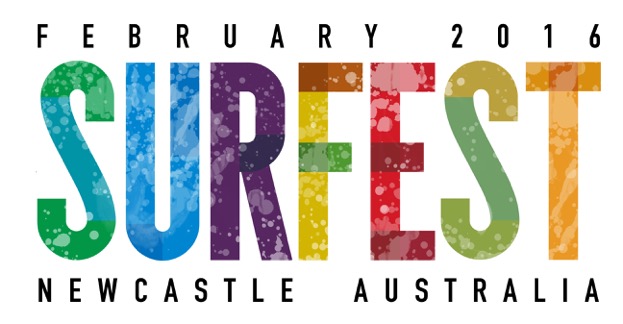 Surfest originated in 1985 when Newcastle's movers and shakers were desperately trying to banish the city's grime-ridden industrial image and showcase the unheralded beauty of Newcastle beaches and surf breaks, Those visionaries developed the BHP Steel International Surfest's first incarnation and the richest professional surfing event in the world at that time.
Surfest has since become Australia's largest surfing festival.
Comments