Lake Macquarie City Council's new partnership with the NSW Government makes it a whole lot easier to set up a cafe, restaurant or small bar in Lake Mac.
Council's Manager Organisational Performance, Laura Kendall, said that for many small businesses, one of the biggest challenges they face is navigating all the rules and regulations.
Too often, plans are slowed down by unnecessary red tape. This is where the Easy to do Business service, with its My Business Navigator tool, can help.
Before Easy to do Business, it could take many months to start a cafe, restaurant or small bar, dealing with council and up to 12 State and federal government agencies to complete more than 30 forms. Under this program, the aim is for local businesses to open their doors in 90 days or less.
"By using this new service, business owners can spend more time planning their business and less time filling out forms, in turn creating jobs and growing the Lake Mac economy," Laura said.
"Anything that makes it easier to start or grow a business is very welcome in our city. The Easy to do Business program is set to enhance the growing range of cafes and restaurants we have in our town centres, as well as motivate anyone who is thinking about starting a new business."
Lake Macquarie is the first council in the Hunter Region to partner with Service NSW to deliver the Easy to do Business program, which has been rolled out in a number of other areas of the state, including Parramatta, Dubbo, Georges River and Sydney's Northern Beaches.
The announcement of the scheme brought an immediate response from the Lake Macquarie business community, with two aspiring hospitality entrepreneurs contacting council within days of the launch.
"The Easy to Do Business service has one website and one phone number for customer support with a dedicated concierge for each customer," Laura said.
"It's a streamlined service that will get people in to business faster – and with far fewer headaches along the way.
"Small business customers will still have the option of dealing with multiple agencies across three levels of government, but for those who choose the one-stop-shop service, the time involved in approval processes can potentially be reduced by months."
Access to a personalised dashboard will give customers a bird's eye view of their progress at all times, so they will know which tasks are coming up, the order they need to be completed and how long they will take.
"It's a customer-focused approach designed to reduce duplication and take the unnecessary hassle out of setting up a business," Laura said.
Service NSW currently offers the service in five business categories and Lake Macquarie City Council has plans to expand the program beyond restaurants, cafes and small bars in the future.
IMAGE | Tegan Jenkins, owner of Custom Espresso located at Speers Point serves coffee to Lake Macquarie City Council Manager Organisational Performance, Laura Kendall.
Company Snapshot | Lake Macquarie City Council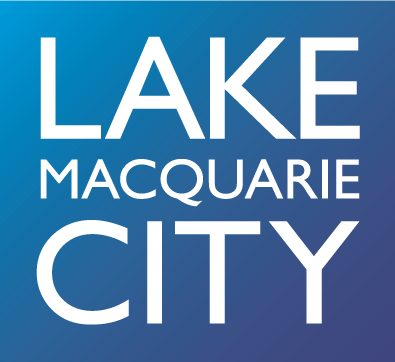 Lake Macquarie is the fastest growing city in the Hunter, and one of the largest cities in New South Wales. Lake Macquarie Council is the Local Government area comprising of the town centres of Belmont, Cardiff, Charlestown, Glendale, Morisset, Mount Hutton, Swansea, Toronto and Warners Bay.
Comments