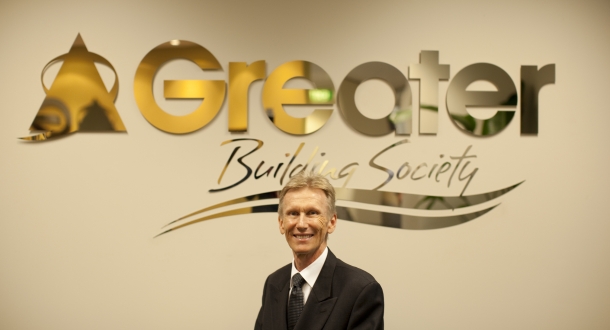 The Greater Building Society's annual results, released last week, are good news for customers and the local community according to its chairman Wayne Russell.
At The Greater's AGM Wayne announced an after tax profit of $28.4 million, up by 36 per cent or $7.6 million on last year.
He said in 2012/13 lending grew 1.9 per cent and deposits grew 5 per cent. Total assets grew by 1.3 per cent to $4.96 billion.
Wayne continued by saying that The Greater's profit will be reinvested back into improved services for customers as well as into communities in which The Greater operates across NSW and South East Queensland.
"As part of our strategic plan we are undertaking significant investment in our core banking and IT systems, as well as an enhanced digital strategy," Wayne said.
"This will ensure The Greater has strong IT capabilities and will enable The Greater to offer customers an even wider range of products and services to meet their needs."
"Our sound financial results will allow us to maintain some of the best loan, savings, investment and credit card interest rates in Australia."
The Greater cut home loan rates by 0.30 per cent, more than any other Australian lender, in response to the RBA's cut to official interest rates in May 2013.
Wayne said that while The Greater had again achieved an independent customer satisfaction rating of 95.5 per cent, continued investment will be made in staff training and systems to make "our customers' experience even better".
He said the results show The Greater is a strong, well-managed financial institution that continues to take on the major banks for the benefit of customers in regional Australia. He said The Greater's capital adequacy and liquidity ratios remain well above the minimum Australian Prudential Regulation Authority requirements.
It was also reported that $1.2 million was provided to the Greater Charitable Foundation this year. This takes the total amount of profits invested into the Foundation to almost $4 million since it was established in 2011.
As well as providing funding through the Foundation, the Greater allows staff to volunteer to support the work of charity partners. More than 120 staff spent in excess of 50 hours in supporting charity partners in 2012/13.
Company Snapshot | Greater Bank
The customer-owned Greater Bank is Newcastle and the Hunter's only local bank.
It offers a greater kind of banking experience whether you're buying a home, saving, investing, paying the bills, insuring your possessions, travelling or planning for retirement - online, on the phone, at a local branch or through its national ATM network.
Greater Bank is experienced, safe and strong like the big banks. The difference is it doesn't have shareholders so it's always focussed on customers and community.
Greater Bank's friendly, expert team has made it a winner of the national Roy Morgan Customer Satisfaction Awards three years running, with ratings as high as 97%.
Comments